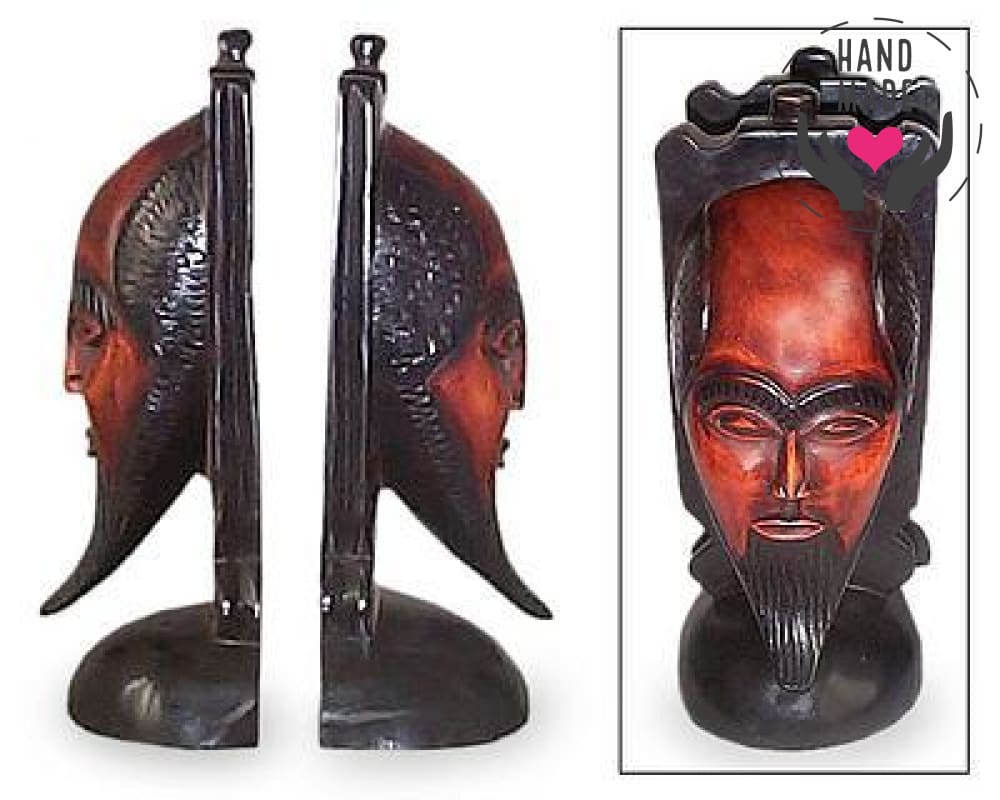 Ghana
Wisdom of Africa Sese Wood Masks Bookends
---
Exclusive and rare. Those hand-carved bookends show a mask with wide forehead which implies great intelligence, while a carefully trimmed beard suggests the wisdom of a lifetime of experience.
Victor Yao Delanyo portrays a scholar, to grace a pair of hand-carved bookends. Finished with dark tan polish, burnished sese wood is transformed into a sculpted work of art.
Fair Trade is so much more than a product assortment. It's about safe workplaces, fair wages and investments in the community

This is a unique handcrafted item. Woodgrain, colors, sizes and/or motifs may slightly vary
H 10,75 x L 4,7 x D 3,9 in (H 27,5 x L 12 x P 10 cm)
3 lb (1.380 kg)
Shipped from Montreal
Meet the artisan ...
""My works have been exhibited in the United States, as well as in Germany, Belgium, France and Australia.
"I acquire a type of hardwood known as sese for carving masks. The image is first sketched on paper, and then given to the apprentices to carve. We chip at the wood to get the desired figure or shape, then use sandpaper and polish to achieve a smooth object of good quality. I use red and black emulsion paint for the finishing ... read more
---
Share this Product
---
More from this collection
Liquid error (layout/theme line 384): Could not find asset snippets/salesbox-common.liquid